Barney Beagle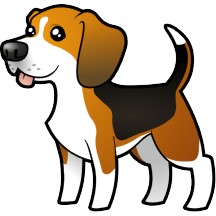 ARE ALL BEAGLES AS SMART AS 'THISEN'—I SAID
YA CAN'T STAY–STRAY!" BUT HE JUST WOULDN'T LISTEN!
ONE LOOK AROUND–AND THEN HE KNEW! HE SAID
"I REALLY THINK 'THIS' PLACE'LL DO!"
I HEARD MYSELF SAY—"OK–'PUP'!–JUST FOR AWHILE
THEN YER TIME IS UP!"
DANG THIS BEAGLE'S 'CLEVER' TOO! DID YA EVER
THINK A DOG COULD OUT THINK YOU?
HE LOOKED AT ME—ROLLED HIS EYES—GAVE ME A WINK
THEN TO MY SURPRISE—
HE DID EVERYTHING GOOD! EVERYTHING RIGHT! THE
PERFECT PUP FROM MORNING TIL NIGHT!
DANG THIS BEAGLE HAS NO SHAME! DOES EVERYBODY
ELSE'S BEAGLE PLAY THAT GAME?
I TOOK OUT AN AD WITH A GLOWING REVIEW!
I DIDN'T LIE ONCE—IT ALL WAS TRUE!
" THIS DANG BEAGLE'S THE BEST DOG EVER!
HEALTHY—LOVING—CUTE—AND CLEVER!"
WELL THE FIRST INTERVIEWS WENT REAL BAD!
THEN I FIGURED IT OUT—THEN i GOT MAD!
"BEAGLE—THE DALMATION CROSS WITH THAT COUPLE WAS
CUTE—YOU'D HAD A GOOD HOME AND A BUBBA TO BOOT!
" YA KIDDING ME?" SAID BEAGLE "HE WAS HALF PIT BULL!"
"I COULD TELL HE DIDN'T LIKE ME—I AN'T NO FOOL!"
"WELL WHAT ABOUT THAT MOM, DAD, AND SON—THEY HAD
AN OLDER BEAGLE TOO —IT COULD'VE BEEN FUN!"
BEAGLE SAID—"HEY! OLD DOG WAS COOL– BUT DAD
PHYCOTIC!" "BOY—ADD—MOM NEUROTIC!"
"OK Yeah." I SAID—"BUT THINGS WERE LOOKING UP
WITH THAT COUPLE AND THEIR BEAGLE PUP!"
" NO SIREE!" BEAGLE MUMBLED— "I NEED TO BE FREE!"
"NO BABYSITTING BEAGLE BRATS FOR ME!"
I SAID "BEAGLE—THIS DECISION'S NOT ENTIRELY
UP TO YOU—I HAVE TO DO WHAT I HAVE TO DO!"
WELL FOLKS THAT BEAGLE FELL DOWN IN TEARS!
I HADN'T SEEN DRAMA LIKE THAT IN YEARS!
HE SAID—"I MISJUDGED YA—YOU SEEMED KIND!"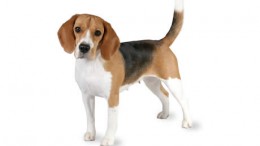 "YOU SEEMED SO PERFECT TO MY MIND!"
"I COULD SEE US TOGETHER—BUT I GUESS—NO."
He DROPPED HIS HEAD—GOT UP REAL SLOW.
"GOODBY—ADIOS—I'M BACK ON THE ROAM—JUST
WHEN I THOUGHT–I WAS—ALMOST HOME!"
WELL—-DANG THAT BEAGLE HE GOT ME GOOD!—I PICKED
HIM UP AND TOOK HIM IN—LIKE HE KNEW I WOULD!
"DANG YA BEAGLE—–GUESS YOU'RE HERE TO STAY
I KNEW I LOVED YA FROM THAT VERY FIRST DAY!"
Pat Becker